10 Jan, 2022
Blog: 2022 and beyond - experience, sustainability and wellbeing are everything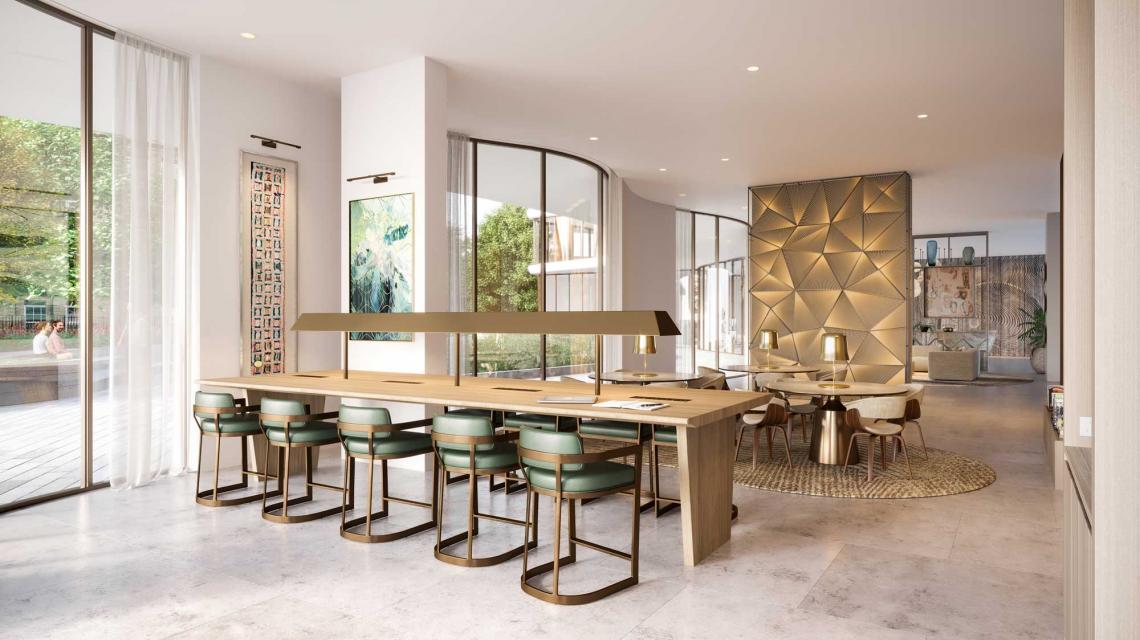 By Nigel Fleming, Sales & Marketing Director
The pandemic has given consumers time to reflect and reprioritise, shining a new light on what matters to them. This is particularly true when choosing a new home.
Space and access to attractive outdoor space is now a non-negotiable aspect, particularly with many people spending more time at home due to flexible work arrangements. We are also seeing aspects of 'The New Luxury', which goes beyond specification, fixture and finishes and relates more to a holistic lifestyle offering where experience and wellbeing comes first.
Triptych Bankside is a scheme that reflects this, with residences enjoying spacious balconies, a diverse amenity offering and new cultural space at ground level which will become an exciting destination in its own right, seamlessly complementing the existing cultural quarter that is the Southbank.
For those who work from home, residences feature bright spaces with floor to ceiling windows and fresh air thanks to a modern MVHR system, while the new large co-working space will offer multiple workstations with hyper fast broadband ideal for hybrid working. Indeed a recent PWC study in December 2021 reports that consumers are seeing "improvements in their lifestyle as employers allow new ways of working." Meanwhile the sprawling landscaped gardens and new state-of-the-art gymnasium will provide ideal spaces for taking a break, helping to foster a balanced lifestyle.
The pandemic has also put sustainability front and centre, with today's consumers more conscious than ever, from where they buy their coffee to their choice of transport or connection to brands which take ESG seriously. At Triptych Bankside, sustainability has been integral to the design from the outset including a passive design approach, a new combined energy centre supported by photovoltaic solar cells (PV), through to brown roofs and bird boxes that encourage wildlife.
Ultimately, today's consumers seek developments that can allow them to live and work at their best.